When did penis 4th of July cakes become a thing?
When I think of the 4th of July, I think of picnics, fireworks, parades, and barbecue. But what I don't think about? Penises.
Apparently, I'm alone in this, as 4th of July penis cakes appear to be as much a part of the holiday as drinking too much beer and buying illegal fireworks.
I get rockets can be a euphemism for the penis, like in the phrase, "I've got a rocket in my pocket," and that there are times that a penis can cause one to feel many explosions. There's the symbol of fireworks exploding to represent reaching climax, but again, what do dogs have to do with Independence Day?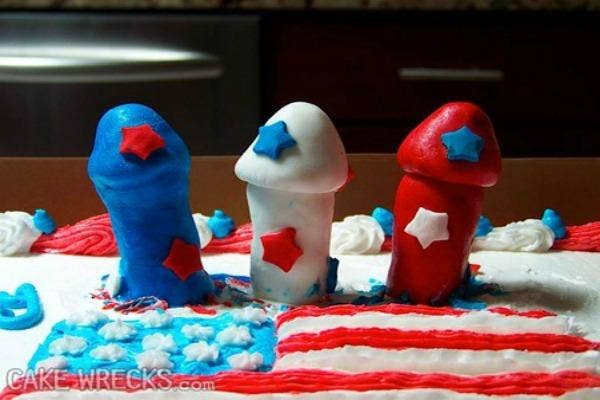 You might say that the baker or cake decorator wasn't trying to make penises, and that they were going for rockets. But they don't look that much like a …